About the Book
Book: Delia and the Drifter
Author: Melody Carlson
Genre: Historical Romance (Western)
Release date: February 15, 2021
An arranged marriage to save the family from ruin?
Delia Blackstone knows what her mother is up to—she intends to marry her off to an older man who is all fortune and no future. And Delia's having none of it.
When a mysterious visitor appears on the family doorstep and offers an opportunity for Delia to travel from Pennsylvania to Colorado, Delia knows it is time for her to strike out on her own and discover a new life. Along the way she encounters a handsome drifter who captures her heart. But is he interested in trading his exciting life of adventure for love?
Two murders, a missing will, and a number of puzzling relationships are enough to unsettle anyone—even smart, capable Delia. Who can she trust? And can she trust her heart in matters of love?
Click here to get your copy!
My Review
This book has a different feel as the author gives the reader two distinct tales—one of Delia and the other of Wyatt, the drifter. Unlike most novels where the main characters exist in each other's presence for the majority of the time, this novel takes a delightful turn and has the characters acting out their own separate lives for half of the book. I loved it. I knew the other character existed through references, letters, and thoughts. Somehow, the author used her talent in masterful form to allow her characters to grow separately as they grew together through distance.
It reminds me of the bond of love that ties relatives and friends across the miles. I might not see my sisters very often but the bond seems to be strengthened by time and distance. When we meet again, we are closer than ever. Bravo, Melody Carlson, for Delia and the Drifter.

About the Author
Melody Carlson has written more than 200 books (with sales around 6.5 million) for teens, women, and children. That's a lot of books, but mostly she considers herself a "storyteller." Her young adult novels (Diary of a Teenage Girl, True Colors etc.) appeal to teenage girls around the world. Her annual Christmas novellas become more popular each year. She's won a number of awards (including RT's Career Achievement Award, the Rita, and the Gold medallion) and some of her books have been optioned for film/TV. Carlson has two grown sons and makes her home in the Pacific Northwest with her husband and yellow Lab dog.
More from Melody
I love historical stories about women. Particularly ones in the American frontier and old west. Probably because I grew up hearing pioneer stories from my grandparents, whose parents arrived in covered wagons. But contributions made by pioneering females is often overshadowed by their male counterparts. That's why I enjoy researching and telling these fictional yet reality-based stories of women who lived and loved and did their part to settle the frontier. To me they are the unsung heroes of the West.
Blog Stops
Christian Bookaholic, March 5
Book Bites, Bee Stings, & Butterfly Kisses, March 5
Sara Jane Jacobs, March 5
Tell Tale Book Reviews, March 6
Labor Not in Vain, March 6
Truth and Grace Homeschool Academy, March 7
Connect in Fiction, March 7
A Modern Day Fairy Tale, March 8
Splashes of Joy, March 8
Hallie Reads, March 8
Batya's Bits, March 9
Jodie Wolfe – Stories Where Hope and Quirky Meet, March 9
Giveaway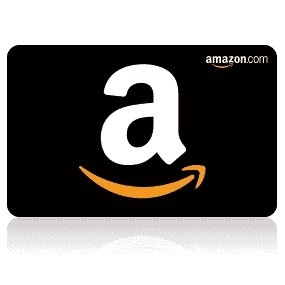 To celebrate her tour, Melody is giving away the grand prize of a $25 Amazon gift card!!
Be sure to comment on the blog stops for nine extra entries into the giveaway! Click the link below to enter.
https://promosimple.com/ps/1089b/delia-and-the-drifter-celebration-tour-giveaway
Be sure to leave a comment and tell me what you think!